At Gilpin Monuments, we are a second-generation, family business. Bryan Gilpin, owner and operator, along with his dad, company founder Jerry Gilpin, have been entrusted with creating the perfect memorials for families for over 30 years.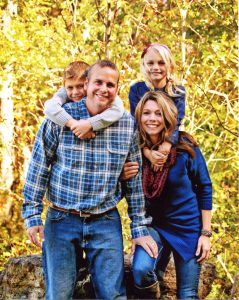 Here is what we feel sets us apart from others in the industry:
Personal, one-on-one time devoted to each customer to ensure satisfaction in every detail
Technology that allows families to see and approve their design in 3D and full color on a big screen TV
Large, easy-to-access display of monuments just outside the office for your convenience
Memorials produced in a timely fashion in our on-site facility
Lowest possible pricing for a high quality product
Exceptional workmanship with 100% satisfaction guarantee.
Our regular business hours are Monday-Friday from 8:30 a.m. until 5:00 p.m., and we will gladly make appointments for after-hours and weekends.
Should you need our services, we hope that you will consider working with us to create a lasting memorial that will truly represent and honor your loved one.